Paul Madryga – Biographical Sketch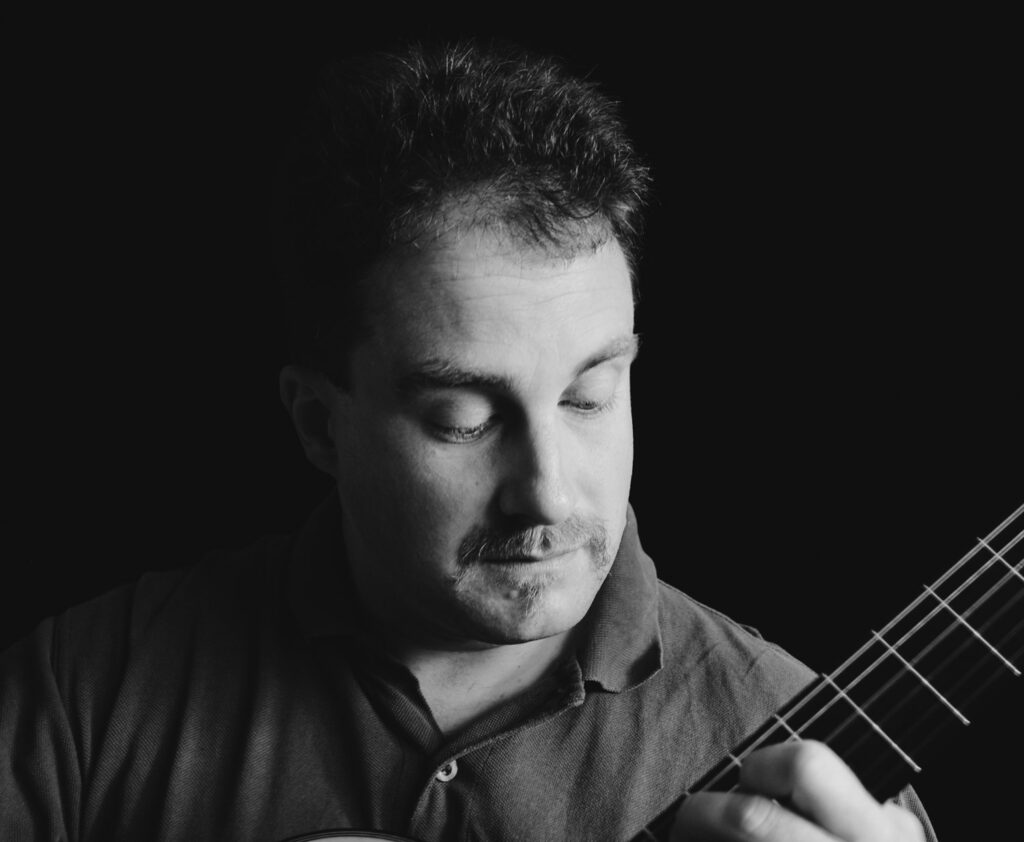 Someday, perhaps when guitars are issued rather than purchased, good guitar-teaching will have saved the planet. Until then, good teaching and good playing matters. Few guitar instructors are trained as teachers – or even as musicians, for that matter. Fewer still have experience teaching young children, or have any idea of each child's potential to make ours a better world.
Paul Madryga wants your child to fulfill that potential, and has the skills to help make that happen. He's been saving the world, one guitar-playing family at a time, since 1996.
After finishing his Bachelor of Music degree in classical guitar at Brandon University and four years of tutelage in the studios of David Letkemann and UPEI professor Paul Bernard, Paul did his first of many teacher-training sessions in the Suzuki Method for classical guitar, and shortly thereafter joined the Suzuki Talent Education Program at the Eckhardt-Gramatté Conservatory of Music, where he has since been building a viable guitar program with a grounding in the Suzuki philosophy.
Paul's academic credentials include a Bachelor of Music degree from Brandon University and a Masters degree in Classical Guitar Performance from Brisbane, Australia's Queensland Conservatorium, where he studied with Julian Byzantine. Some of Paul's past performance highlights include two short periods of intensive study with American pedagogue Bruce Holzman, and masterclass sessions with the Los Angeles Guitar Quartet, Leo Brouwer, Ricardo Cobo, Lily Afshar, the Sydney Guitar Trio, Denis Azabagic, the Z.O.O. Duo, Stephen Robinson, Kevin Gallagher, Daniel Bolshoy, and Australian composer Philip Houghton. In 2010, he released his second solo CD, Tone Colour Paintbrush.
Paul's work at the EGCM includes one-on-one teaching in the Suzuki and traditional environments, Suzuki Guitar group class instruction, the EGCM Guitar Ensemble Program, and professorial duties as the applied instructor for classical guitar at Brandon University and director of the BU Guitar Ensemble. Paul has adjudicated several festivals in Western Canada, and is also an accomplished arranger and music engraver, with several self-published works to his credit.